Clearing Agents & Freight Forwarders
We are clearing agents in Durban and freight forwarders in South Africa. Spectrum brings affordable services to companies and individuals in need of freight forwarding agents. Our team will ship and deliver cargo from anywhere in the world to Durban, Johannesburg and Cape Town in South Africa.
Clearing Agents in Durban
FREIGHT FORWARDERS IN SOUTH AFRICA
Spectrum Freight is a representative clearing and forwarding company that provides a full range of services in the sphere of clearing agents, freight forwarding and transportation in South Africa for any type of cargo. We are trusted freight forwarders with a solid footprint for clearing in Durban, Johannesburg and Cape Town.
CUSTOMS CLEARING AGENTS
As customs clearing agents and freight forwarders our services include secure transport and safe storage of cargo during shipment to or from South Africa. Our air freight and sea freight services extend to many international destinations. We have experienced personnel who make use of the latest communications and tracking tools to make sure we have "eyes" on your shipment from pick-up to delivery.
Durban Customs Clearing
Customs Clearing agents play a critical role in facilitating international trade by ensuring that goods are efficiently cleared through customs. These agents are responsible for navigating complex import and export regulations, arranging for necessary inspections, and processing documentation required for clearance. By streamlining the customs clearance process, clearing agents in Durban can help minimize delays and avoid costly penalties. To be effective, clearing agents must possess a deep understanding of customs procedures and regulations, as well as strong communication skills and attention to detail. Many businesses rely on the expertise of clearing agents in South Africa to ensure that their shipments are cleared quickly and efficiently, allowing them to focus on growing their businesses. As such, choosing the right clearing agent is a crucial decision for any business engaged in international trade.
Dedicated Customer Teams & An Agile Services
Clearing Agents & Freight Forwarding Partner
To Small and Medium Companies for Many Years!
Request A Quote
Track & Trace
Take your career
to next level
We pride ourselves on providing the best transport & shipping services available allover the world.
Take your career
to next level
We pride ourselves on providing the best transport & shipping services available allover the world.
Freight Forwarding in South Africa
When it comes to freight forwarding in South Africa, our company is here to provide you with the best services possible. We understand that shipping goods can be a complex process, especially when dealing with cross-border regulations and customs. That's why we offer a range of services to ensure that your freight arrives at its destination safely and on time. Our team of experts is experienced in handling various types of cargo, including dangerous goods, perishable items, and oversized shipments. We also have a comprehensive network of carriers and agents, allowing us to provide competitive rates and flexible routing options. Trust us to be your first choice of freight forwarders in South Africa.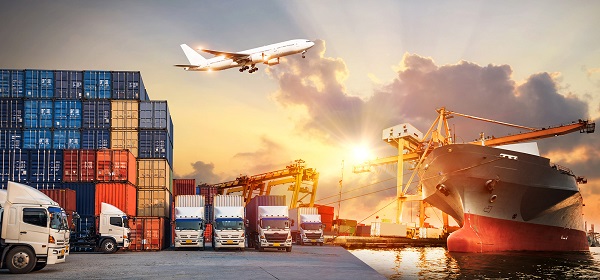 Safe & Reliable Cargo Solutions!
Customs Clearing and Freight Forwarding for Companies in South Africa.
Spectrum Freight has a global logistics expertise, and a web of international partners that enables us to provide a truly distinguished customized clearing and forwarding and cargo shipping solutions to help you import, export or transport products necessary for your business' growth and implement successful supply chain management strategies from end-to-end.
If you're looking for reliable and efficient freight forwarding services in South Africa, look no further than our freight company. We can handle all your cargo needs, whether by air, sea, or land. We understand the unique challenges of shipping to and from South Africa and are committed to providing our clients with personalized solutions that meet their specific requirements. Our competitive rates make us the ideal choice for businesses of all sizes. Contact us today to learn more about how we can help you with your freight forwarding needs in South Africa.
Directions, That Matter!
Clearing Agents & Freight Forwarders
That will Save You Time and Money
Spectrum Freight is a proud clearing, freight forwarding and logistics service provider and offers reliable transportation and cargo shipment in South Africa and surrounding countries.
Our services range from Air Freight available in Durban, Johannesburg and Cape Town to Sea Freight and Shipping Services. We have the storage of your cargo at multiple location across major global destination through partners secure warehousing and delivery to final destination with our road freight division. Spectrum Freight drives sustainable competitive advantages to some of South Africa's largest clearing and forwarding companies.
Affordable Price, Certified Forwarders
Safe & Reliable Industry Solutions!